I've noticed what I believe to be a change in behaviour (admittedly I've jumped from v1.23.3 to v1.25.0!) and was wondering if someone could confirm this, and perhaps comment on whether it is intentional or a bug?
To avoid any ambiguity, let's say I bring up the full list of events, i.e. not limited to any particular monitor and/or timeframe, and click on one of the events in the Name column I am given the event viewing window showing the video stream. If I then click Previous or Next I am getting the previous/next event
for that monitor
and not the previous/next event in my event list.
A picture speaks a thousand words, so taking a look at an example: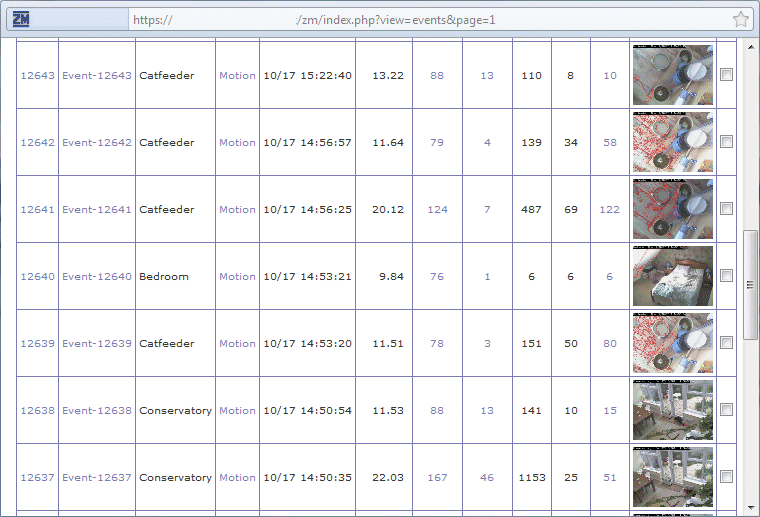 If I open up event Event-12639 (a Catfeeder event) and click Next I am given Event-12641 (the next Catfeeder event) and not Event-12640 (the next event in the list, which happens to be from the Bedroom monitor).
Is this intentional? It seems wrong to me... If I want to view just the Catfeeder events then I'd open up the event list for just the Catfeeder, but if I want to view all my events in order I'd expect to be able to just open the all events list as demonstrated and be able to go through the videos one by one in order using the Prev/Next buttons.
Mathew