It says onair 16 - ch capture b/d
Thanks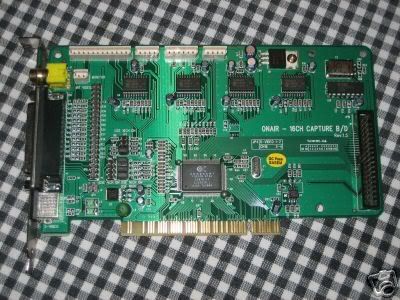 ---
Wow, it looks like a 16 port card with only one capture chip.
---
---
---
---
Yeah that would most likely mean that no one on the forum has seen that card, or they have not been on the forum yet. Unfortunately the picture detail is not good enough to make out any of the devices on the board.
I didn't find it in the gallery either.
http://www.bttv-gallery.de/high/index.html
---
---
Who is online
Users browsing this forum: No registered users and 5 guests