Good day all.
I have just got my new High Performance 8 Channel 240 FPS Zoneminder compatible BT878a DVR card, from
http://www.camsecure.co.uk/Zoneminder.html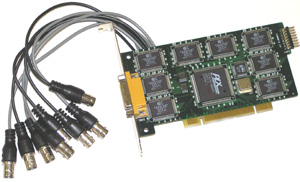 But once fitted the server now fails to power up.
I have read that this card can be a little power hungy.
Power Supply is a
SeaSonic SS-460H2U
460 Watt
+3.3v...20A
+5v.....21A
+12v1...18A
+12v2...18A
-12v....0.8A
+5vsb...2A
Motherboard is a Tyan S2882-D
Can you please advice.